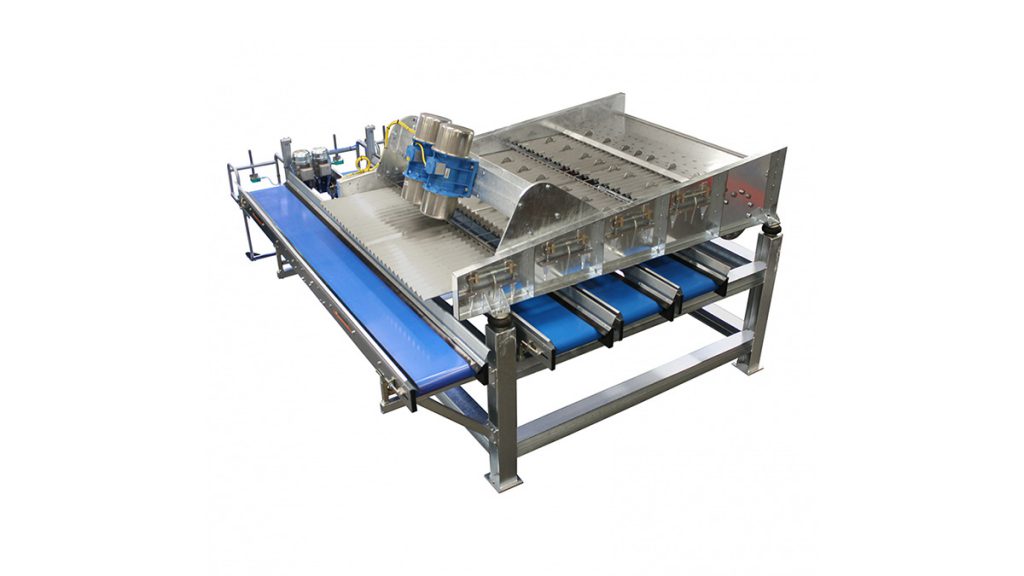 Chunk / length grader
Categorie: Grading
The Allround Chunk / lengt grader is made for sorting out carrots or similar shaped products. The machine is designed to take out the oversized or undersized carrots. The length grader is designed to either take oversized carrots out, because these will not fit in the packaging, or to take out the broken and undersized carrots. This machine can be delivered with various numbers of gradings.
The bed of the grader is made from Stainless Steel, making sure the machine is 100% product safe. The frame is made from galvanized steel, to ensure a long life-span.
Options
Waste belt
Allround VP can deliver a transport belt under the opening(s) of the machine, to transport the graded product.
Estimated capacity
(tons/hour)
| Type | Capacity |
| --- | --- |
| L 100 | 2 – 3 |
| L 120 | 3 – 5 |
| L 150 | 4 – 7 |
| L 180 | 6 – 9 |
| L 200 | 8 – 11 |